Dr. Peter Gianoulis
Doctor
Dr. Peter Gianoulis is the newest member of the Chrysalis Medispa team and he brings with him over five years of extensive experience in cosmetic medicine. A well-regarded Townsville GP, he is available every week at Chrysalis for appointments for all skin and ageing concerns. Dr. Gianoulis has special interests in vascular laser treatments, Pearl and Pearl Fractional laser resurfacing, laser hair removal, Laser Genesis and Limelight IPL, injectables, physician-only peels, compounded skincare and customised prescriptive treatments. He is adept at treating acne, pigmented lesions, scarring, general ageing concerns and many other skin conditions. Dr. Gianoulis also performs skin checks and can advise on skin cancer treatment, as well as providing a range of non-surgical skin cancer treatments including photodynamic therapy. He has a passion for aesthetics, and working with our team including our injectables nurses. He is looking forward to seeing existing and new patients at Chrysalis.
Shona McIntosh-Great 
Registered Nurse/Senior Cosmetic Injector
Shona graduated from James Cook University with a Bachelor of Nursing Science in 1995. She spent the next two years establishing nursing experience in Brisbane and then took the opportunity to travel. Overseas, Shona worked in various nursing settings, before specialising in surgical theatre nursing at Moorefields Eye Hospital, London.
In 2005 Shona joined a Plastic and Reconstructive Surgeon at his prestigious clinic in central London. It was the start of what has now become her passion. Always wanting to learn about the industry, she attended world renowned conferences including the E.M.A.A. and F.A.C.E. conferences in Paris and London. Shona was also a yearly attendant to the Royal College of Nursing – Aesthetic Nursing Forum.
Over the next four years Shona gained experience and certificates in dermal fillers, muscle relaxing injections, advanced chemical skin peels, light therapies, laser rejuvenation and other treatments such as mesotherapy. She was also the surgical assistant when needed, and has a great deal of knowledge about cosmetic surgical procedures.
In 2011, Shona returned to her home of North Queensland and joined Chrysalis. With 10 years of cosmetic and non-surgical experience Shona is an asset to our team. Passionate about skin care and health, she is a firm believer in encouraging individuals to look the best they can and feel great about themselves.
Shona keeps up to date with techniques and information by attending conferences such as the ASAPS Non Surgical Symposium and Cosmetex Conferences (Australasian College of Cosmetic Surgery). Shona is a member of the The Australian College of Nursing (ACN) and plans to study her Masters of Nursing Practice (Nurse Practitioner) Cosmetic Nursing. Shona is also a QLD Clinical Trainer for Galderma (Aesthetic and Corrective).
"I believe that ageing shouldn't be viewed as a negative aspect of our lives. It can bring wisdom, experience and grace. It is our body's nature to age, however to soften those effects, and age well, is something achievable to all."
Under the prescription of Dr Mark Vucak, Shona will see you for your cosmetic non surgical treatments. Friendly and easy to talk to, she is always happy to meet with you, to answer any of your injectable and skin rejuvenation questions.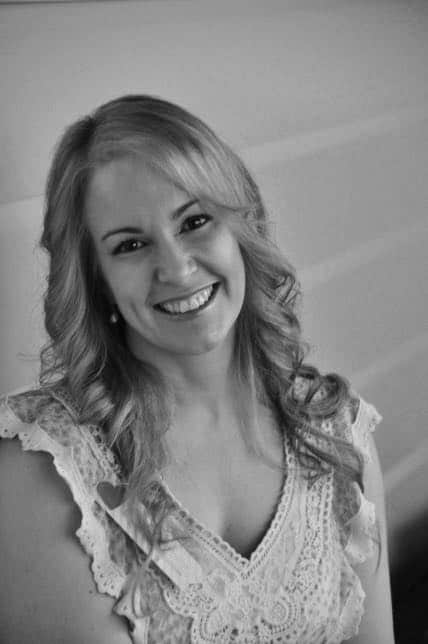 Mariana Vucik 
Skin Therapist
Mariana has over ten years' experience in skincare clinics and day spas Australia wide. Mariana has a special interest in treating acneic skin conditions, and laser hair removal. She also loves indulging patients in relaxing and rejuvenating spa treatments. Mariana is currently studying a Bachelor of Health Sciences in Dermal Therapies at Victoria University and is a passionate advocate for evidence-based practice.
Katherine Engel
Skin Care Therapist
Katherine is a skincare therapist who is truly passionate about her job. She has been with the Chrysalis Team for over two years now, having spent five years in a boutique CBD salon prior to that. Katherine enjoys working in a clinical environment with a skilled multi-disciplinary team who are committed to providing evidence-based skin solutions.
Katherine enjoys the process of consulting with patients about their skin and developing plans to help patients meet their ultimate skin goals. From simple skin routines right through to creating bespoke solutions for complex skin conditions, she is able to apply an understanding of skin physiology and skincare ingredients to improve all skins. She believes in a sustainable approach and won't overload you with anything you don't need! Katherine specialises in treating sensitive and reactive skins, as well as acne and ageing concerns. As an experienced spa therapist, Katherine also believes in the power of blissful spa facials to hydrate and nourish the skin!
Katherine is halfway through a Bachelor of Nursing Science program at James Cook University and enjoys integrating her growing anatomy and physiology understanding into her skin science knowledge.
Kirsten Castles
Receptionist / Beauty Therapist
Kirsten is a diploma qualified beauty therapist with a background in reception and administration. Kirsten worked at a busy beauty salon for two years before joining the Chrysalis team to expand her knowledge and experience and to have a break from the treatment-based side of the beauty industry.
Kirsten finds the medical side of the beauty industry extremely interesting and enjoys seeing patients leave the Medispa feeling happy and satisfied.